Imágenes de Natalia
Natural Imagery and Identity in the Music of Natalia Lafourcade
About Natalia Lafourcade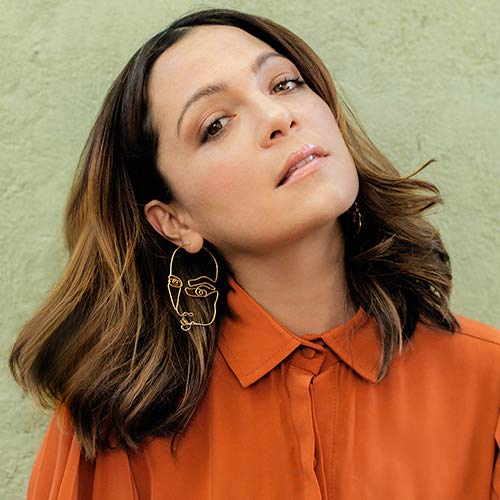 Natalia Lafourcade is a Mexican singer-songwriter who specializes in pop-rock and folk. She made her musical debut with her self-titled album in 2002 and as time has progressed, she has become a significant figure in Latin America and the world as a whole. She pulls on experiences from her past and elements of national imagery and patriotic identity to create timeless music that resonates with the latinx community and many outside of it.
About the Project
Our project focuses on analyzing the presence of these folkloric elements in Natalia's last three albums: Musas Vol 1, 2, and Un Canto por Mexico Vol 1. By doing so, we hoped to get a good idea of how Natalia's implementation of these elements aids her in painting the story she creates throughout each album.
Our Methodology
In order to analyze the presence of folkloric elements and natural imagery within the works of Natalia Lafourcade, we focused on her last three albums she has produced because these albums fall under the category of Mexican folk music.
We analyzed these elements by using XML to mark up each song within the albums Musas Vol 1, Musas Vol 2, and Un Canto por Mexico Vol 1. Specifically, we focused on marking up different instances of natural imagery Lafourcade mentions in each of her songs. The different types of imagery we sorted each instance into were elements that can be associated with the earth, air, water, space, fire, or the spirit. Within these types, we tagged the individual elements under an "image" attribute.
Alongside this, we made sure to mark up the metadata of the songs, including but not limited to the authors of the songs, so we would be able to analyze the imagery, keeping in mind the songs that were originally written by Lafourcade. All of our XML markup followed the schema that we created to guide us through our markup.
With the information we gathered from our XML markup, we were able to create a reading view available on our website to browse the instances of natural imagery that we marked up. Using this information, we were able to create various graphs to analyze the prevelance and possible patterns of these images, and thus create a conclusion based off of these findings.